Oga no Higi no Mikoto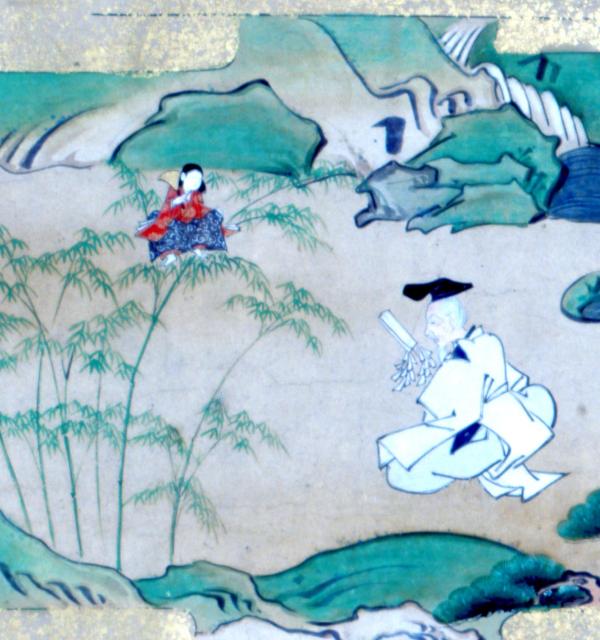 A scene from the Hachiman Engi Emaki picture scroll (1812)
Oga no Higi is a semi-legendary figure from the sixth century who appears in Usa Jingu shrine records as the first person to behold the deity Hachiman. It is said that Oga no Higi was born into a family of Shinto priests at Omiwa Shrine near Nara, which was the capital of Japan at that time. By order of Emperor Kinmei (509–571), he traveled to Usa in 568 to investigate reports of mysterious happenings in the area.
Convinced that the unexplained events were divine in nature, Oga no Higi spent three years praying in isolation, abstaining from certain foods, and purifying himself. According to shrine records, his prayers were answered in 571, and a deity appeared to him near the Goreisui spring. The deity manifested as a three-year-old child perched on a bamboo leaf and announced his identity as Hachiman, declaring his intention to become a guardian of the country. Thus, Oga no Higi became the very first person to worship Hachiman.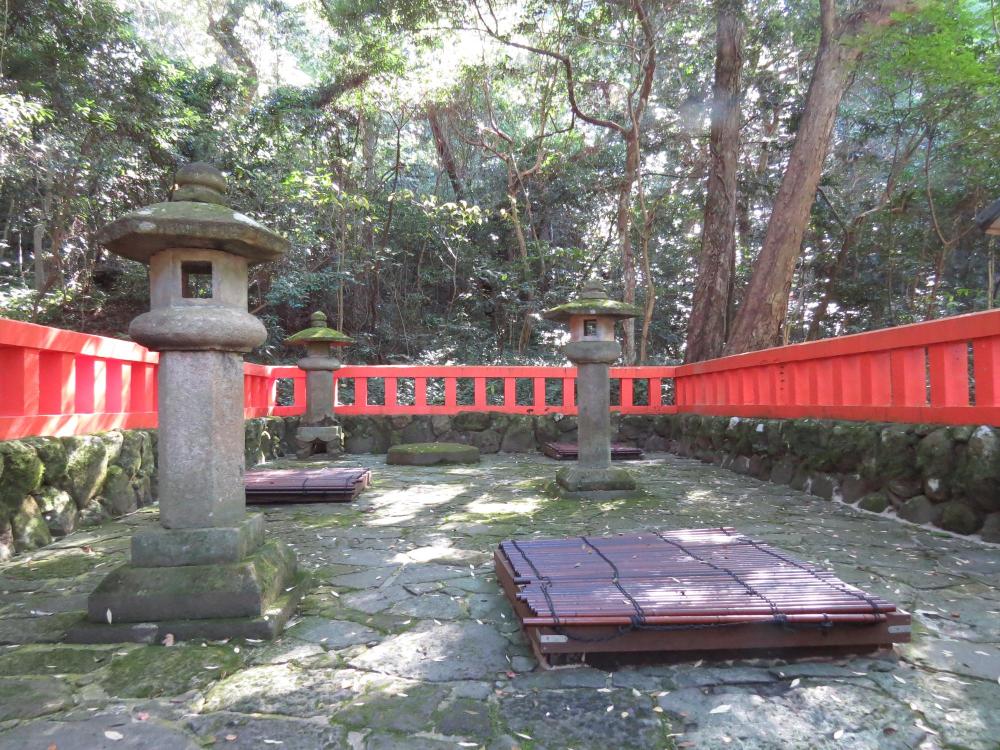 According to legend, Hachiman later changed into a hawk and flew to a pine tree beside the Yakkan River in 708. However, loud noises made by people traveling through the area eventually evoked the deity's anger. In order to calm the enraged Hachiman, Oga no Higi and a priestess prayed for one thousand days, and a proper shrine called Takaisha was built for the deity on Mt. Takai.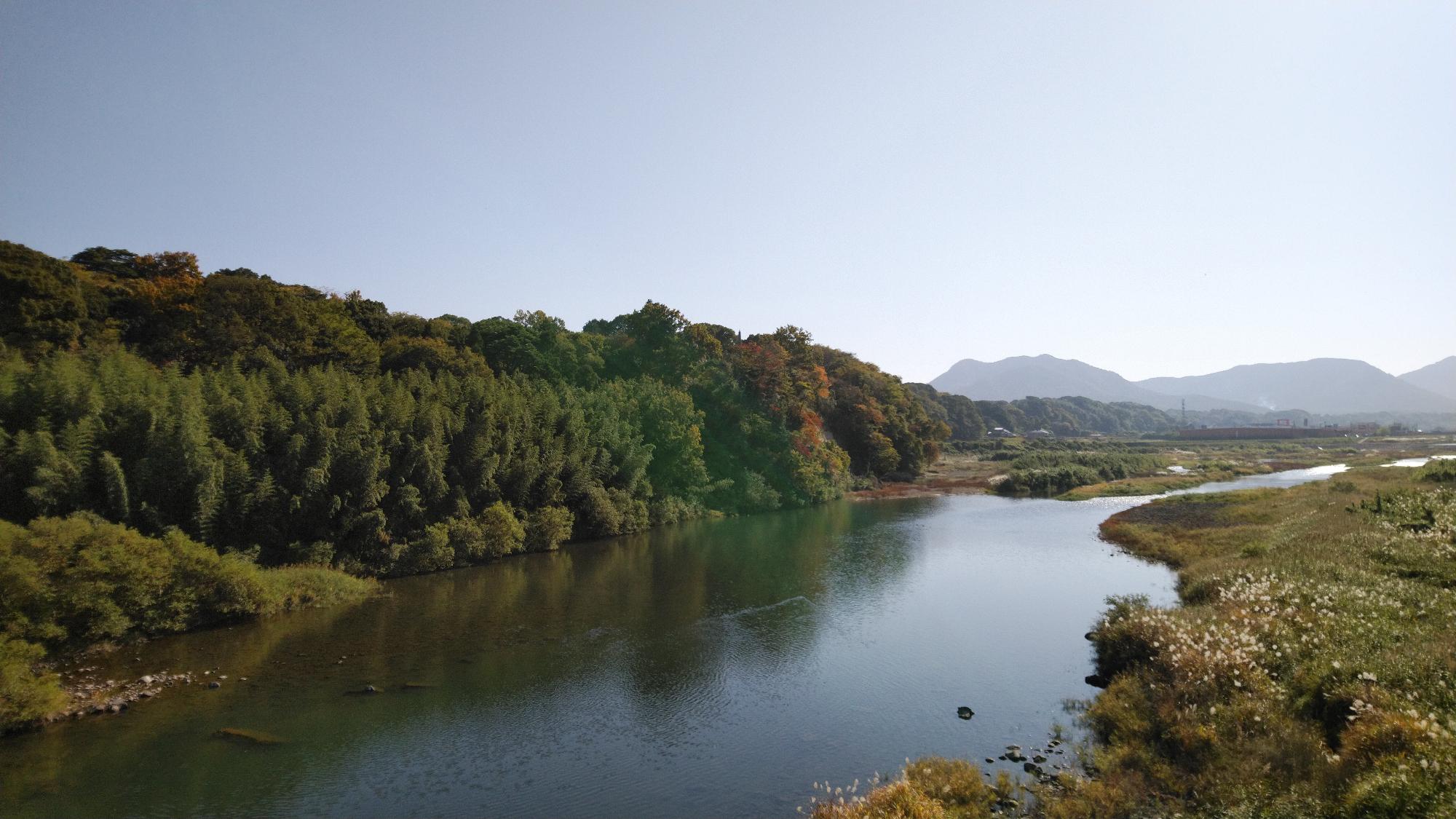 Not long after the move to Takaisha, an oracle announced that Hachiman once again found the location too noisy, and the deity was transferred to a shrine in the quieter Oyamada Forest in 716. That site was proclaimed too small, and as a result, Hachiman's place of enshrinement was moved to the top of Mt. Ogura. The first sanctuary was erected there in 725, and over time the small shrine developed into the large complex now known as Usa Jingu.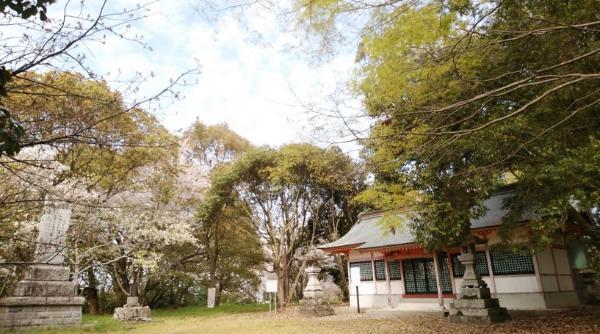 Takaisha Shrine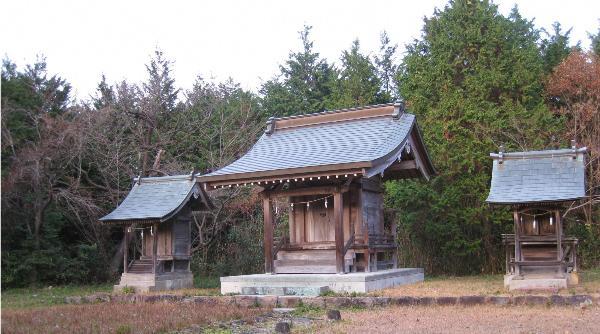 Oyamada Jinja Shrine
Oga no Higi is enshrined as the minor deity Oga no Higi no Mikoto in the Gegu (Lower Shrine) of Usa Jingu in honor of his contribution to the rise of Hachiman worship.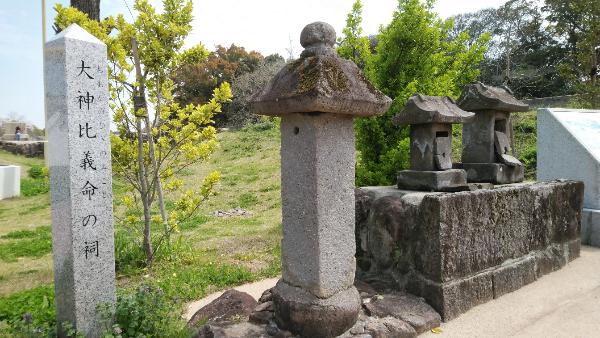 A small shrine to Oga no Higi no Mikoto in the Oyamada Memorial Park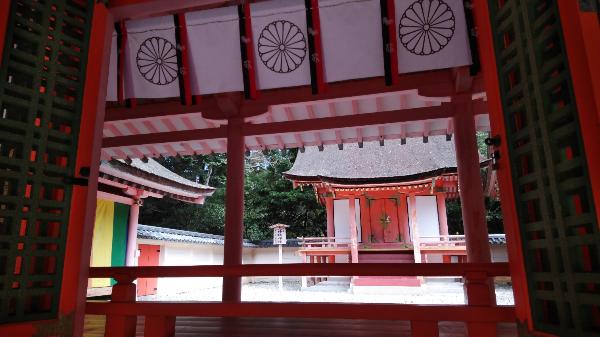 The first sanctuary of the Gegu (Lower Shrine) of Usa Jingu

This English-language text was created by Japan Tourism Agency.